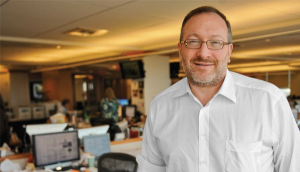 In 2015, Baupost, which Seth Klarman manages, lost 6.7%, his 3rd losing year in 33 years. Seth steered investors through the internet bubble and financial crisis and seems to finally be excited about investing opportunities.
Below is an excerpt from Valuewalk:
Seth Klarman: Value investing is a marathon not a sprint
"Value investors must be strong and resilient, as well as independent-minded and sometimes contrary. You don't become a value investor for the group hugs. Indeed, one can go long stretches of time with no positive reinforcement whatsoever. Unlike some other fields of endeavor, in investing you can do the same thing as yesterday but achieve completely different reported results. In the long run, the research and analysis you perform should overcome market forces; the fundamentals ultimately matter. But in the short run, markets can trump effort and insight." -- Seth Klarman 2015 year-end letter to investors.
Click here to read the full post.