Whether you're basking in the warm, golden rays of retirement or soon will be, retirement planning can save you worry, time, and money. If you're retiring in Greenville, SC, and need someone to do the heavy lifting for you, finding the right team to serve as your advocate advisors is how you can really prosper! Inflation in retirement is a huge reason people are worried about running out of money.
Investment advisors in Columbia, SC, understand and empathize with your retirement concerns. Reach out to have a conversation to learn how we can alleviate your financial woes.
Do you currently have a clear path to retirement?
Have you visited your financial goals lately to ensure your plan is still aligned?
Are you working with a fee-only, fiduciary financial advisory firm that serves you first and foremost?
If your answer to these questions is no, it's high time to work with certified financial planners in Columbia, SC, to protect and grow your nest egg. Use the information in this article to guide you to the right firm for you.
What is a fee-only financial planner and what do they do for you?
A fee-only financial professional can help you set sail in the right direction, identify unexpected areas for improvement, and stay the course of your customized wealth map leading into retirement and beyond. After all, no one has the exact destination as you—every financial situation and plan varies based on your age, assets, time horizon, and goals.
It will help to know that financial planners are compensated in three different ways: fee-only, fee-based, or commission.
Fee-only planners are paid by the year, hour, or a flat fee.
A fee-only pricing plan works by charging a percentage of assets under management (AUM). In this structure, the fee is debited from your account each month, quarter, or year, as agreed upon with you. This is different from fee-based and commission-based.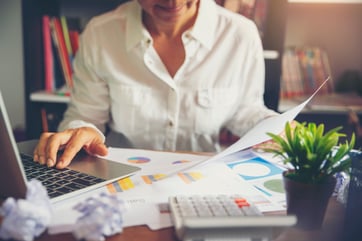 Commission-based is where advisors are paid by the investments you purchase. This can be a gray area for fiduciaries saying they have your best interest in mind at all times.
A fee-based advisor is paid a commission on sold investments and a fee, unlike a fee-only advisor.
A fee-only advisor usually has a sliding scale, where the more funds you have to manage, the lower the fee.
Here's an example of a fee-only pricing plan: if you have $1 million in assets and your advisor is charging an AUM of 1%, you will pay around $10,000 annually or $833 per month in fees.
Per a 2021 AdvisoryHQ survey, as sliding scale works like this:
A client paid a financial advisor an average of 1.02% on a $1 million account
A client paid around 1.2% on average on a $50,000 account
A client paid on average 0.59% on a $30 million account
The question comes down to which type of financial planner works in your best interest? We believe a fee-only advisor is the only way to act as a fiduciary since their interest is aligned with yours.
How to find a qualified, reputable financial planner in Greenville SC
If you need a hand in building a retirement nest egg, you're highly encouraged to work with a certified professional that specializes in retirement planning. Look for credentials such as:
CERTIFIED FINANCIAL PLANNER™ (CFP®)
Chartered Retirement Planning Counselor (CRPC)
Chartered Retirement Plans Specialist (CRPS)
Retirement Income Certified Professional (RICP)
On top of that, make sure you work with a fiduciary who holds themselves to a very high standard in serving you before all else.
To find a suitable advocate advisor near you, do your due diligence by researching and interviewing several possible candidates. Remember, this is your life savings we are talking about—no one should be more careful than you.
Managing your retirement money when you actually retire can be a complicated task, as it involves many aspects, such as Social Security distributions and retirement account distributions, all of which impact income and your tax bracket.
How can a fee-only planner help you save for retirement and achieve your goals?
When sitting down with a financial planner, you can plan on taking a detailed look at your complete financial picture and going over your retirement goals in-depth. You will start by covering basic questions such as: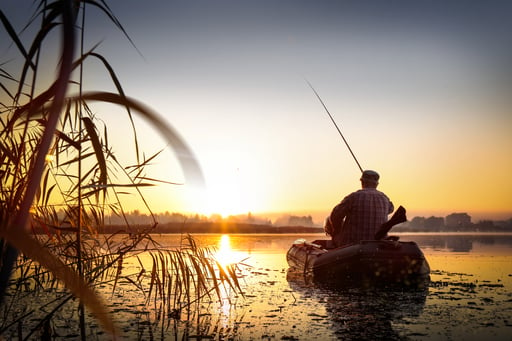 Have you worked with a financial advisor before?
What assets do you have?
What investments do you have?
Do you have real estate, pending inheritances, or other valuable resources?
What debts do you have?
Do you pay a mortgage, car payment, credit card bill, student loan, small business liability, etc.?
How do you pay down debt while saving for retirement?
What are your retirement plans?
Do you plan to work until you can't anymore, or do you want to retire sooner?
Do you aim to travel or enjoy expensive hobbies?
When do you plan on claiming Social Security?
Are you adequately covered with health and life insurance?
It may even help create this list before selecting an advisor to work with. Compare how they address your list and see what further questions they have.
Questions to ask a potential financial planner before hiring them
Be prepared to interview your top picks for potential lifelong financial professionals—this should not be taken lightly. It's in your best interest to ask as many questions as possible to get a true sense of who your advocate advisor will be.
What is your minimum asset requirement?
Who are your typical clients?
What are your qualifications and credentials?
Do you act as a fiduciary all the time?
What are my all-in costs?
How will we work together?
How will I know how my portfolio is performing?
Do you have an investment strategy or philosophy?
Will you use a certain asset allocation?
What investment benchmarks do you use?
Feel free to add more questions as you do more research!
What should you look for when choosing a financial planner in Columbia, SC?
It is advantageous to get on the retirement planning bandwagon ASAP! The sooner you start investing with a plan in mind, the better off you will be. You deserve an attentive advocate who listens and understands your unique needs.
An ideal financial planner will be able to identify your worries, quantify them, and set expectations to help you live worry-free. Wipe your hands of financial stress once and for all. View Global View's client bill of rights.