It's probably no surprise that South Carolina is reported to be the third most moved to state in the U.S., and Greenville serves as the heart of it all at the base of the Blueridge Mountains. Over the past few years, the low national population growth has not stopped people from moving to its beautiful hills in droves. North Carolina, Georgia, Florida, New York, and Virginia are the top states from which people are moving to the state.
Aside from the fact that South Carolina produces more peaches than Georgia and that barbecue was birthed there, it may be the pristine golf courses, rich historical culture, beaches, mountains, and delicious seafood that make it such a thriving area. You may just have to find out for yourself and visit Greenville to see if it's right for you.
For those who already live in Greenville or have just relocated, discuss your retirement plan with our advocate advisors to ensure you maintain your wealth and tax efficiently, especially through inflation.
Why Do People Flock to South Carolina for Retirement?
To understand how to retire comfortably in South Carolina, it will be helpful to preface the benefits of retirees moving here.
South Carolina is tax-friendly to retirees: laws shield seniors from paying high taxes
It is a nice alternative to Florida: less heat and offers all four seasons
College is free for seniors: residents 60+ can attend a state-funded school tuition-free for college credit
Nature abounds: state parks cascade the bountiful beaches and mountains
Historic cities to retire in: read about the ten best cities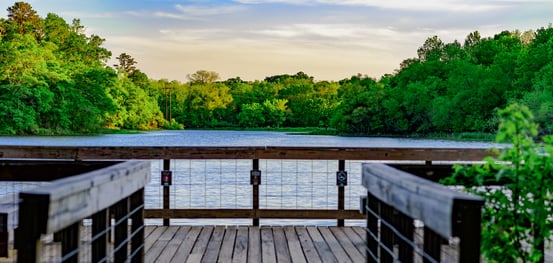 What Makes Greenville So Special?
To start, Greenville, SC, is home to mature adults who delight in:
An agreeable climate
Native food and drinks
Health and wellness
Bustling economy
Entertainment and arts
Outdoor recreation
The widespread availability of healthcare systems
Plenty of senior living communities
Cost of Living in Greenville, South Carolina
From a financial standpoint, the cost of living in South Carolina is easier on your budget, 11.5% cheaper than in other states. Out of a U.S. average of 100 in cost of living indices, Greenville, S.C. ranks 89.8. To break it down further on this metric, you can see the numbers for yourself to decide if you think this is agreeable to fit your retirement budget.
| | | | |
| --- | --- | --- | --- |
| Cost of Living | Greenville | South Carolina | USA |
| Grocery | 99.7 | 95.8 | 100 |
| Health | 101.4 | 102.3 | 100 |
| | 81.1 | 73.6 | 100 |
| | $234,600 | $223,400 | $291,700 |
| Utilities | 96.9 | 103.9 | 100 |
| Transportation | 76.2 | 86.8 | 100 |
| Miscellaneous | 102.3 | 95.6 | 100 |
Tax Benefits in South Carolina
What do retirees truly deserve? That's right, a tax break. Greenville has become a preferred retirement destination due to its lower taxes for seniors.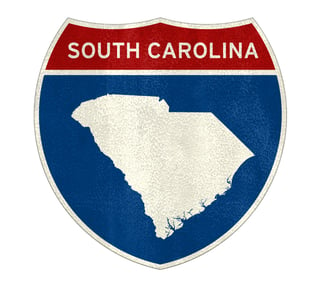 It seems S.C. has been grandfathered into a good deal as the eighth state to join in statehood in 1788, as it's among the most tax-friendly states in America. Here are a few points that prove that to be true.
Zero Social Security Tax in South Carolina
South Carolina is one of the states that does not impose a tax on your social security benefits, which is critical if you rely on SS benefits as part of your retirement income. That means retirees in Greenville have more disposable income to put towards investments to potentially build more wealth or to use now as they please.
Deduct Up to $15,000 from Income Taxes
State residents over 65 have a tax deduction of $15,000 available to them. It's applicable to all forms of retirement income, including IRAs, pension plans, and 401(k) plans. What better feeling than to save money during retirement, right?
Low Property Taxes
Nationwide, South Carolina has one of the lowest property tax rates at 0.57%. If you are a senior who has lived here for more than a year, you can benefit from an extra homestead exemption, exempting you from property taxes on the first $50,000 of your home's value.
For those looking to comfortably retire in Greenville, SC, a retirement community is an attractive option where, as a resident, you pay zero property tax. View the retirement communities in Greenville.
Healthcare in Greenville, South Carolina
Familiarizing yourself with convenient healthcare options near you is vital upon researching where to move in South Carolina. Providing peace of mind, Greenville offers top-rated healthcare services available to its residents and two premier healthcare systems: Prisma Health Alliance and Bon Secours St. Francis Health System.
Senior living communities offer plenty of ways to stay active and moving as you age. Fitness centers and nutritionists are plentiful in Greenville. Eliminating home maintenance tasks gives you more free time to appreciate outdoor activities, culinary programs, hobby-focused meetups, unique social events, indoor events and activities, and wellness programs.
Kick early retirement anxiety to the curb by having a caring and supportive conversation with an experienced professional in investment strategy.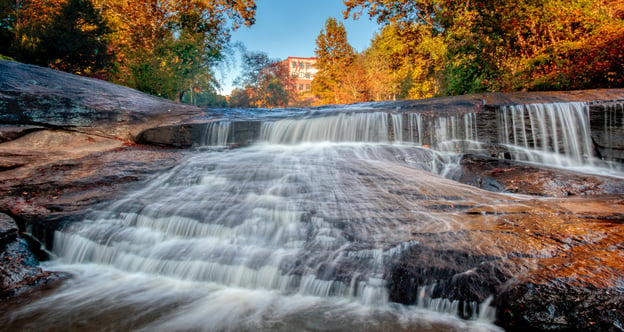 What Does a Comfortable Retirement Mean To You?
The most important question that certified financial planners in Greenville, SC, will want to know is what a comfortable retirement looks and feels like to you. Knowing that you deserve the best that retirement has to offer, share your hopes and dreams with our team of fiduciary wealth management professionals.
We work diligently to preserve and grow your wealth. With backgrounds in financial planning, investing, estate planning, accounting, and tax management, our boutique team works collaboratively to help you achieve your financial goals. This in-depth collaboration is what sets up apart.
Who Can Help Me Retire Comfortably in South Carolina?
Set the right path to retirement by working with Global View through worry-free portfolio management. You will work with our dedicated team to service all of your financial and retirement needs through legacy wealth planning with a Family Office.
Let's start talking about your financial life, retirement plans, and real risk management. Call us today!